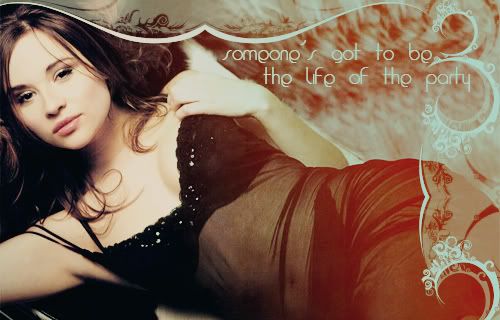 The baby of a trio of sisters, Abby is ever the life of the party. What good is being a daughter of the relatively high society if you aren't going to use it? She's a socialite of the wildest order, constantly striving to find something new and fun to occupy her attention. She's got a plan, she's got a party to attend, and she's got someone to bat her eyelashes at at the next event--or maybe just the next celebration she can hunt down.

Either way? Abby's out to have a good time, no matter what anyone has to say about it. That includes her family. Shoshannah's just going to sleep her life away anyway, and Rachel has her own life to tend to. She's just going to be getting on with hers in her way!

~*~ Seeking Abby Hagel ~*~
~*~

Can you give her life?

~*~

Just Opened! Apply Today!
~*~ Eidolon City ~*~ Premise ~*~ Application ~*~
~*~ Game Information ~*~ Character List/PB Reserve ~*~

Looking for an easy in? Try a Skeleton Character!